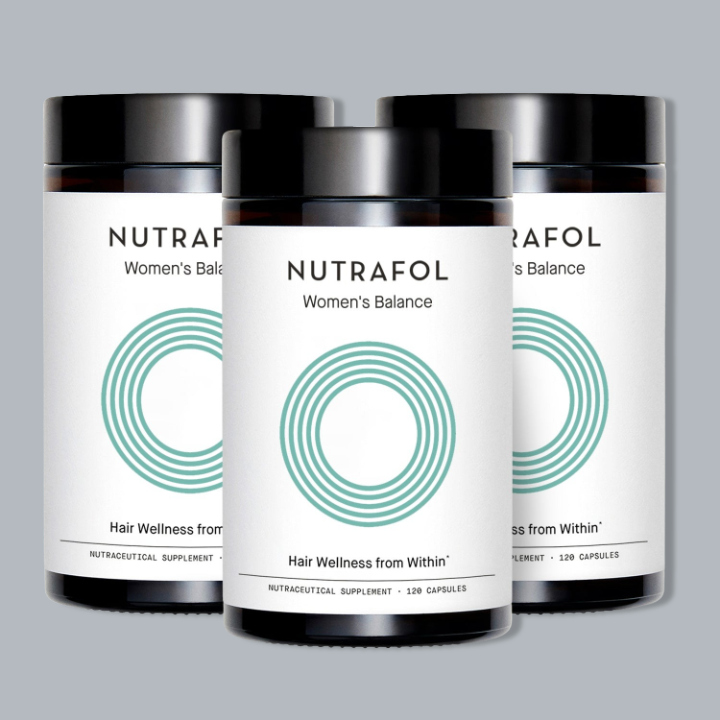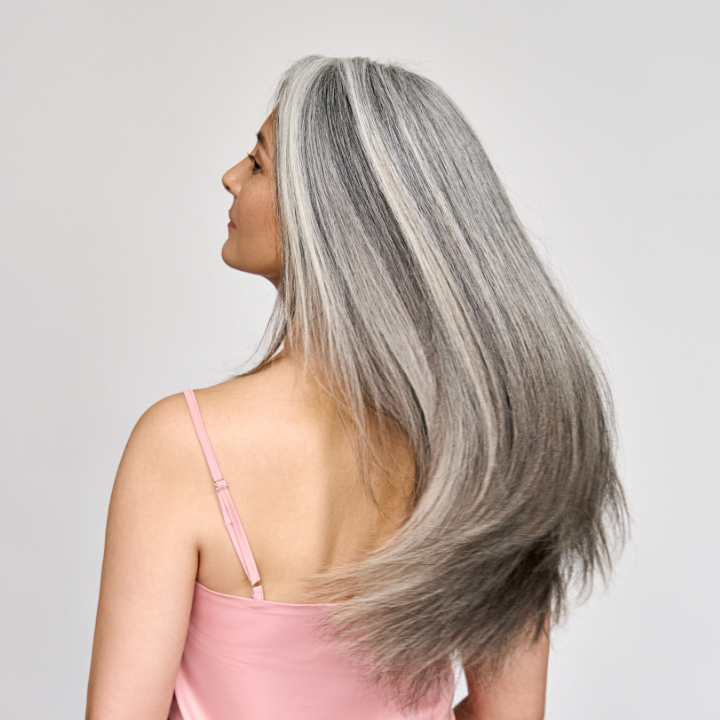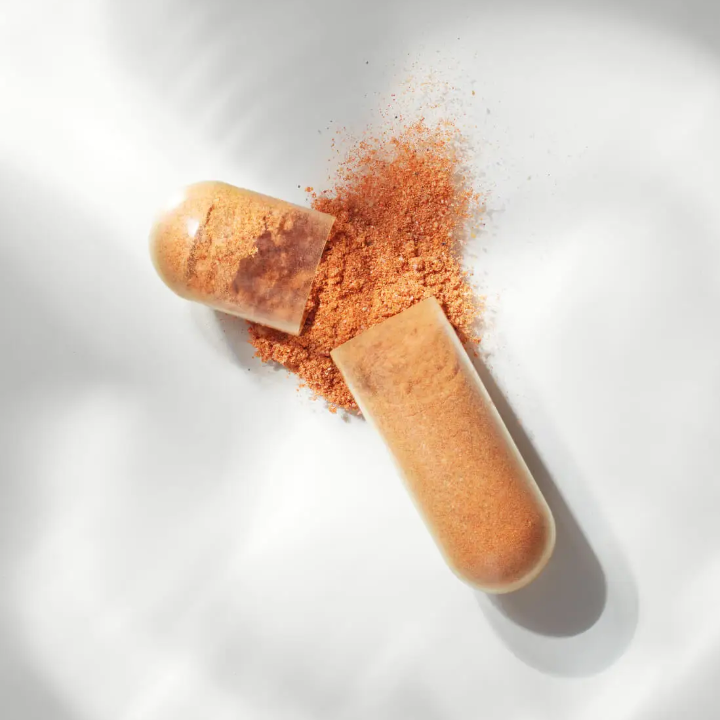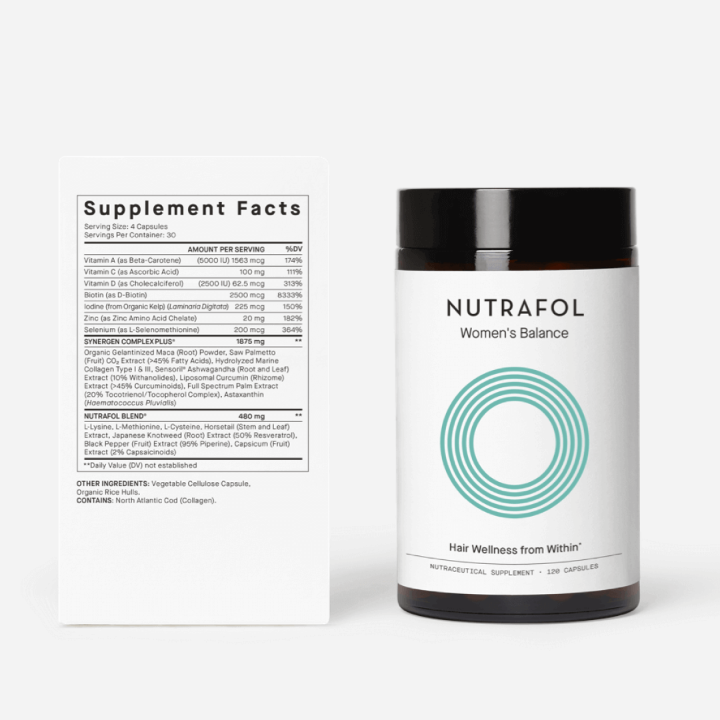 Nutrafol Women's Balance (3 pack)
Pickup available at Collegeville
Usually ready in 24 hours
Nutrafol Women's Balance (3 pack)
Collegeville
Pickup available, usually ready in 24 hours
534 2nd Ave.
Suite 101
Collegeville PA 19426
United States
+16105257800
Villanova
Pickup available, usually ready in 24 hours
775 East Lancaster Ave
Suite 200
Villanova PA 19085
United States
+16105257800
Women's Balance is a daily hair growth supplement designed for women before, during, and after menopause.
Product Details 
For those of us who have ever complained about our hair being too thin, slow growing, prone to breakage, or just unhealthy looking, there is Nutrafol. This hair growth nutraceutical is designed for women who are looking for a natural way to enhance the health and appearance of their hair. It uses a proprietary blend of medical-grade ingredients to target the main causes behind compromised hair health that is secondary to the aging process and hormonal changes. The result of regular use is visibly thicker hair growth with fuller scalp coverage. In one clinical study, 100% of women noted improved hair growth after 9 months of use, and 93% noted improvement in dryness and brittleness after only 6 months. Dealing with a widening part or a receding hairline not only affects the way that you look, but can have a serious impact on your self-esteem. Get to the root of faltering hair health with Nutrafol Women's Balance and start your journey towards longer, stronger hair today.  

Benefits 
Visibly thicker volume

 

Less shedding

 

Hair that grows faster, stronger, and longer

 

Reduces feelings of stress

 

Improves sleep

 

Mitigates hot flashes

 
Once daily, and with a meal, take your 4 capsules—an efficacious dosage that contributes to visible results in 3-6 months.
The Nutrafol brand is the # 1 doctor-recommended hair health supplement because it has done its research! In numerous clinical studies the active ingredients Saw Palmetto and Maca have proven to counteract the effects of Dihydrotestosterone (DHT), a hormone known to cause hair follicle shrinkage in both men and women, but can be exacerbated during menopause. This supplement also addresses chronic internal and environmental stress, both of which play a significant role in hair follicle health. Nutrafol is the only supplement that contains Sensoril® Ashwagandha to create balance and help build a resistance to stress. They also use Tocotrienol Complex, a concentrated form of Vitamin E (a super antioxidant), and Resveratrol to fight against environmental stressors. Cellular metabolism slows with age, especially throughout menopause, and is something that contributes to the declining health of hair follicles by shortening the hair's growth phase. Nutrafol uses Astaxanthin, a natural substance found in algae, and Curcumin, an active ingredient in turmeric, to energize they body. Finally, this one-and-done supplement supports thick, healthy hair by supplying the building blocks for hair growth - collagen and elastin – which naturally deplete with age.
Vegetable Cellulose Capsule, Rice Hulls.

SYNERGEN COMPLEXPLUS®: Organic Gelantinized Maca (Root) Powder, Saw Palmetto (Fruit) CO2 Extract (>45% Fatty Acids), Hydrolyzed Marine Collagen Type I & II, Sensoril ® Ashwagandha (Root and Leaf) Extract (10% Withanolides), Liposomal Curcumin (Rhizome) Extract (>45% Cucuminoids), Full Spectrum Palm Extract (20% Tacotrienol/Tocopherol Complex), Astaxanthin (Haematococcus Pluvialis).

NUTRAFOL BLEND ®: L-Lysine, L-Methionine, L-Cysteine, Horsetail (Stem and Leaf) Extract, Japanese Knotweed (Root) Extract (50% Resveratrol), Black Pepper (Fruit) Extract (95% Piperine), Capsicum (Fruit) Extract (2% Capsaicinoids).
Dr. Christine Stanko of Bryn Mawr Dermatology recommends following the simple sequence:

Cleanse. Treat. Moisturize. Protect. Repeat.

These steps will help resolve any issues your skin is experiencing and defend it against both the damaging assaults from outside your body - dirt, pollutants, UV exposure and pathogens like bacteria - and inside your body - pH imbalances, oil over/underproduction, overgrowth of your skin's natural flora, and the natural aging process.

Hair health starts at the root, but can be enhanced by external factors as well. We suggest starting with a soothing shampoo like CLn that can calm scalp inflammation and tame any overgrowth of normal skin fauna like fungus and yeast that cause dandruff, or bacteria that causes hair follicle irritation. Plan on taking your daily dose of Nutrafol with any meal, just make it regular.

Bodies that are undergoing hormonal changes tend to be more sensitive to allergens and struggle to retain water. That's why a combination of BMD's Soothing Foamy Cleanser to wash away impurities followed by an ultra-moisturizing-yet-gentle facial lotion like EltaMD Barrier Cream is a great way to start the day. Follow this up with your choice of sun protection, because the best way to fight premature aging is to prevent it. For skin that needs a little extra boost and an enhancing glow, EltaMD Elements is a great option. At night, you can wash your face again, to remove any makeup or oils that have accumulated during the day. To really treat your skin you may want to add in a retinol. Our favorite is the Bio Complete Serum by SENTÉ because of it sustained release active ingredients that are less irritating, but just as effective as traditional retinols. This powerhouse product improves collagen and elastin growth and results in visibly firmer and more radiant skin. Repeat. Of course, you can skip the sunscreen at night.