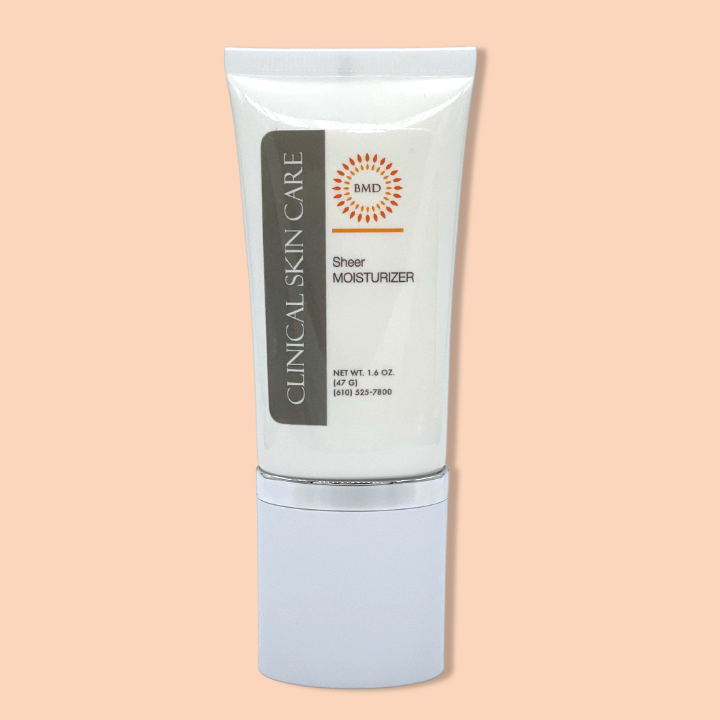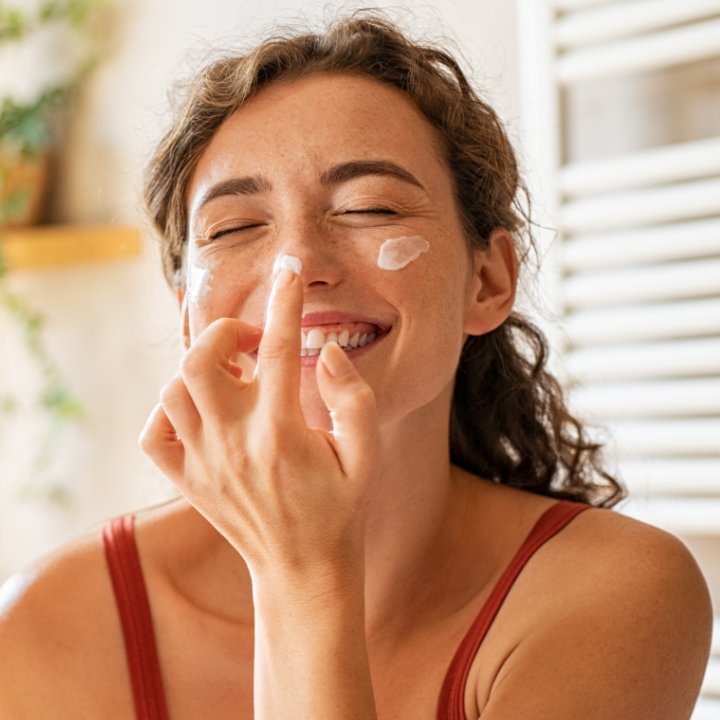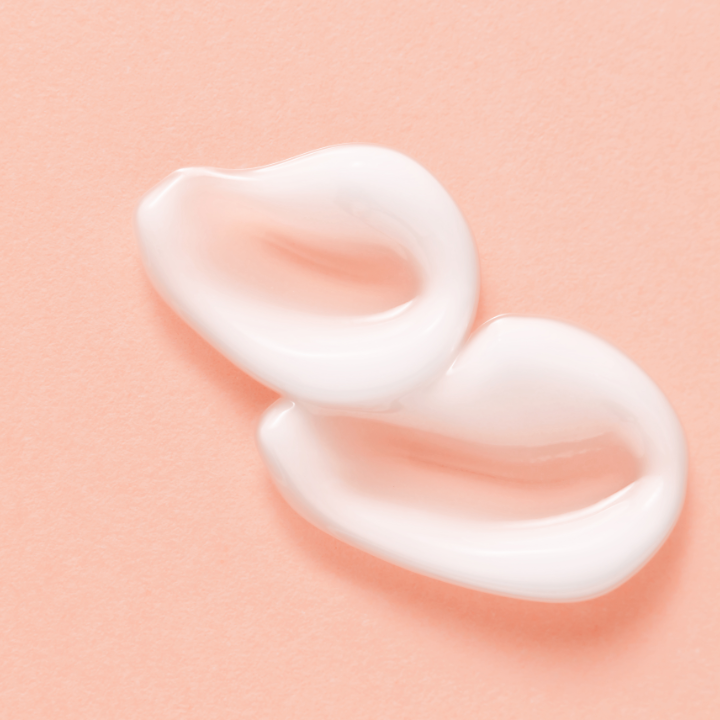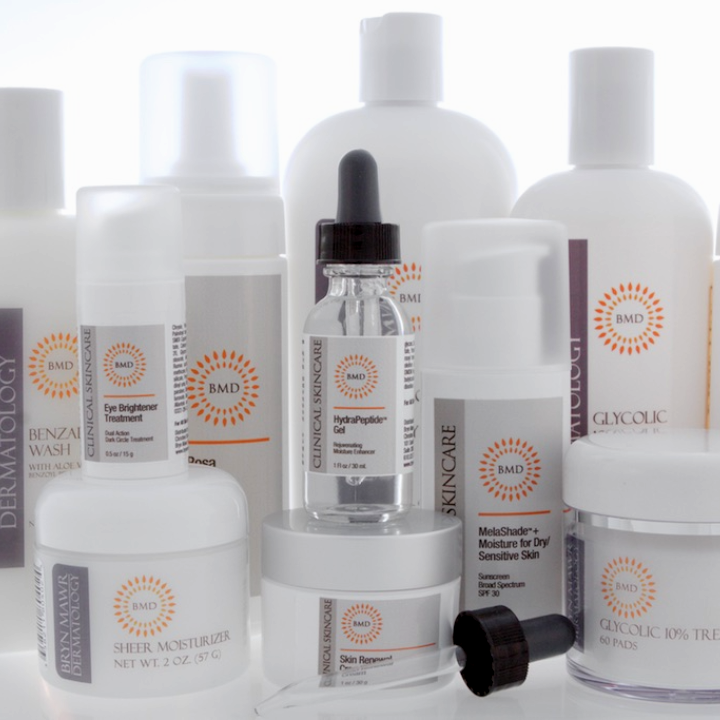 BMD Sheer Moisturizer
Pickup available at Villanova
Usually ready in 24 hours
Villanova
Pickup available, usually ready in 24 hours
775 East Lancaster Ave
Suite 200
Villanova PA 19085
United States
+16105257800
If you have oily skin or struggle with acne breakouts, this featherweight moisturizer will do the trick to keep your skin plump and radiant without weighing it down.
Product Details
There is a delicate balance between hydrated skin that glows and greasy skin that shines. It's the classic Goldilocks fable - you are trying to find a moisturizer that is neither too heavy nor too light, but that is "just right." We developed this "just right" sheer moisturizer to contain all the important ingredients that help keep skin healthy while still allowing it to breathe. It's designed knowing that if you are acne-prone, you are often treating your skin with topical medications that moderate the breakouts, but consequently make your skin more irritable, sensitive and red. You need hydration for sensitive skin that doesn't create a buildup of excess oils and results in clogged pores. Test out our BMD Sheer Moisturize for one week and you'll be hooked just like thousands of our other patients. 
Benefits
Soothing ingredients to calm the skin

Hydrates without clogging pores

Weightless formula perfect under or over other products

Soothes inflammation and redness

Refines your complexion

Brings balance to your skin's natural oil production
There's no magic to it, just cleanse your face, pat it dry, and then apply a thin layer of BMD Sheer moisturizer to your entire face and neck with your clean fingers. Apply light circular pressure as you disperse the product to spare your skin from stretching. Wait a few minutes to start the next step in your skin care regimen (if you have one) so that the lotion has a chance to absorb.
BMD Sheer Moisturizer keeps things simple with a product made primarily of purified water that is free of microbes, metals and particulates. Immersed in this aqueous solution is a healthy dose of squalane - a hydrogenated, stable version of the natural lipid produced by your own skin cells that keeps your skin moisturized and protects it from the environment. As you age, or if you are using products that assist in skin cell turnover (anti-aging and acne treatments), your ability to produce squalene decreases and adding a substitute to your skin care regimen helps keep skin hearty and beautiful. Other tried and true ingredients like Vitamins A, C, and E, Green Tea and CoQ-10 provide renewal against photo-aging and nourish skin. Aloe Vera helps fight off irritation and inflammation by enriching skin. It contains a plethora of (over 75) active components essential for skin health including vitamins, enzymes, minerals, fatty acids and amino acids.
Purified Water, Aloe Barbadensis Leaf Juice, Glycerin, Cetearyl Alcohol, PPG-2 Myreth Propionate, Squalane, Polysorbate-60, Dimethicone, Phospholipids, Tocopheryl Acetate, Retinyl Palmitate, Ascorbyl Palmitate, Camellia Sinensis (Green Tea) Leaf Extract, Ubiquinone (CoQ-10), Superoxide Dismutase, Leuconostoc/Radish Root Ferment Filtrate, Maltodextrin, Beeswax, Carbomer, Potassium Hydroxide, Sodium Benzoate, Potassium Sorbate, Phenoxyethanol, Benzyl Alcohol, Caprylyl Glycol, Citric Acid.
Dr. Christine Stanko of Bryn Mawr Dermatology recommends following the simple sequence:
Cleanse. Treat. Moisturize. Protect. Repeat.

These steps will help resolve any issues your skin is experiencing and defend it against both the damaging assaults from outside your body - dirt, pollutants, UV exposure and pathogens like bacteria - and inside your body - pH imbalances, oil over/underproduction, overgrowth of your skin's natural flora, and the natural aging process.

We suggest cleansing your face with a gentle-but-effective wash that eliminates dirt and pathogens, but exclude irritants like fragrances and dyes. One great option is the BMD Soothing Foamy Cleanser because it works hard to counteract external irritants that your face faces every day. To treat skin, we recommend swiping a BMD Daily Acne pad across your forehead, nose, cheeks and chin. This will eliminate the acne causing bacteria, p. acnes, and gently exfoliate dead skin cells. Layer a dollop of BMD Sheer moisturizer over your entire face to ensure that you are capturing and containing water - the most essential part they hydration process. And finally, make sure to protect your skin every morning with an SPF of 30 or more - whether you plan to be outside or not! If you are out and about, a great option for applying extra UV protection is with the BMD Mineral Powder Sunscreen. Repeat this regimen in the morning, and before you go to bed. Of course, you can skip the sunscreen at night.