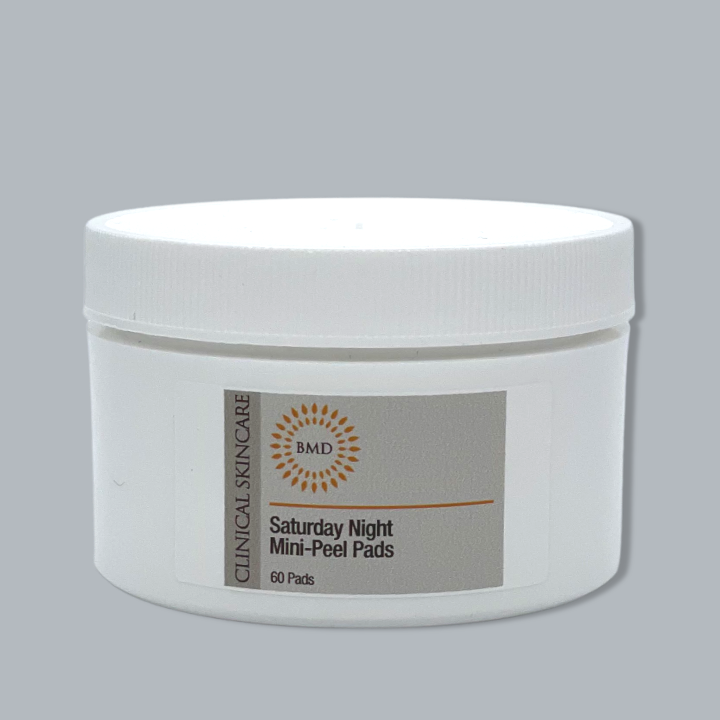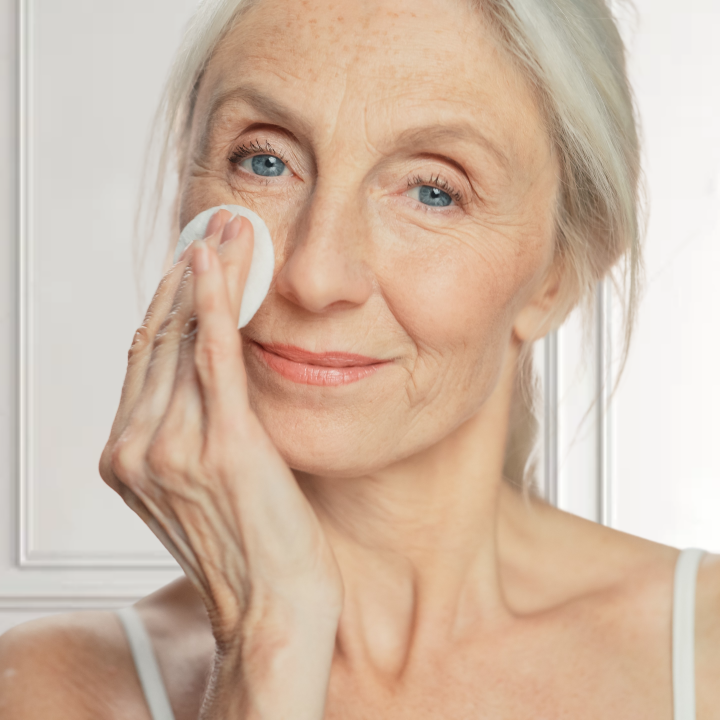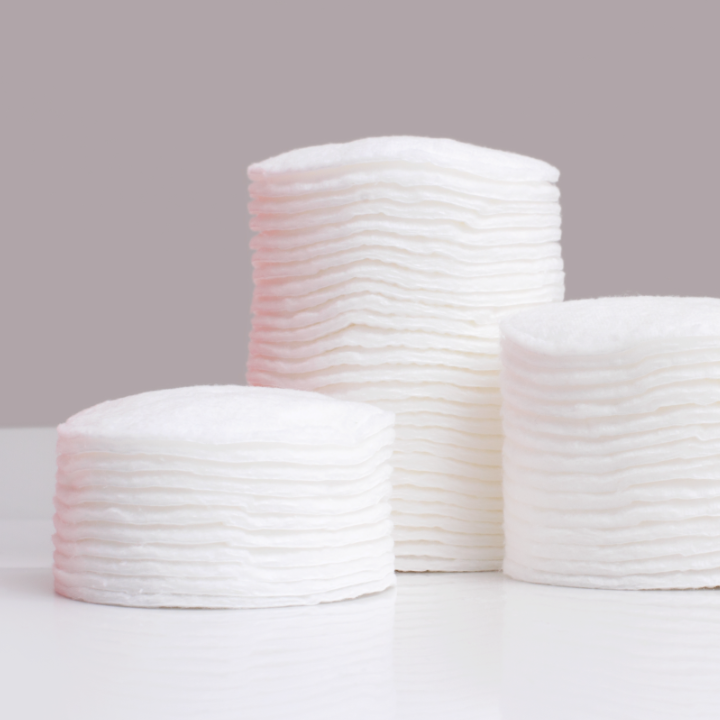 BMD Saturday Night Mini Peel Pads
Pickup available at Villanova
Usually ready in 24 hours
BMD Saturday Night Mini Peel Pads
Villanova
Pickup available, usually ready in 24 hours
775 East Lancaster Ave
Suite 200
Villanova PA 19085
United States
+16105257800
Dying for a day at the spa, but your schedule or pocketbook just won't allow it? These powerful rejuvenation pads are designed to recreate the results of a medical-grade peel in the convenience of your own home. 
Product Details
It is easy to let the complications of daily living supersede finding the time to take care of yourself. With advancements in clinical skin care technology, we are now excited to offer a safe and effective way to look like you've had all the time in the world. By using a strong chemical exfoliant that is designed to treat skin discoloration, scarring and wrinkles, and modifying its structure we are able to offer a skin rejuvenation experience that is gentler and more easily controlled. Other active ingredients address uneven skin tone, soothe inflammation and irritation and fight acne breakouts.  The BMD Saturday Night Mini Peel Pads (SNMPP) are designed to be used once a week, and are appropriate for most skin types, although if you suffer from rosacea or eczema you may want to discuss the use of this product with one of our dermatologists beforehand. 

      Benefits
Brightens complexion

Restores hydration for plumper skin

Decreases appearance of fine lines and wrinkles

Helps fade dark spots and melasma

Smooths skin and reduces appearance of enlarged pores
Use once a week. Smooth pad over face and neck, avoiding your sensitive eye area. You can also use a separate pad on your chest, back, arms or hands. On first use, rinse off with lukewarm water after approximately 15 minutes. If tolerated, contact time may be gradually increased to overnight.
The BMD SNMPP is designed with the at home user in mind. It utilizes the strengths of two major hitters in the skin rejuvenation arena: trichloroacetic acid (TCA) and Azelaic Acid. These two chemicals are combined to form Azeloyl trichloroacetamide, a unique compound that has been proven to clear away a uniform layer of dead skin cells revealing smoother, more uniform skin beneath without significant risk for overtreatment. The results are brighter, tighter, more evenly toned skin. By adding in 5% Salicylic Acid to improve regular skin cell turnover and kill bacteria, the SNMMP also act as an acne remedy and deterrent. Pores are less likely to become clogged, and with healthy skin cell turnover in place, other products used the skin will penetrate deeper and ultimately be more effective. To counteract some of the potential irritation that could be caused by such significant exfoliants, we've added in Evodia Ruaecarpa extract - a product of the tree of the same name, extensively used in Eastern Medicine, and proven in laboratories to soothe skin and decrease inflammation.
Water, 30% SD Alcohol 40-B, Benzyl alcohol, Azeloyl trichloroacetamide, Salicylic acid, Ethoxydiglycol, Sodium hydroxide, Evodia rutaecarpa (fruit) extract and Laureth-4.
Dr. Christine Stanko of Bryn Mawr Dermatology recommends following the simple sequence:

Cleanse. Treat. Moisturize. Protect. Repeat.

These steps will help resolve any issues your skin is experiencing and defend it against both the damaging assaults from outside your body - dirt, pollutants, UV exposure and pathogens like bacteria - and inside your body - pH imbalances, oil over/underproduction, overgrowth of your skin's natural flora, and the natural aging process.

Before heading off to bed, start your regimen with a balanced cleanser like BMD Gentle Antioxidant Cleanser to refresh skin and prepare for the next steps. This will remove dirt and any oily buildup without stressing the skin barrier, and will also infuse your skin with free-radical-fighting ingredients. Next up, take a moment to luxuriate. Swipe a pre-soaked SNMPP gently over the skin of your face and neck, evenly distributing the powerful peel. Find fifteen minutes of zen, and then cleanse off the product with warm water and your fingertips. Pat your skin dry. Next spread a thin layer of BMD Sheer Moisturizer over your entire face, including patting it around your eyes with your fingertips. This will help retain moisture throughout the day, but won't cause clogged pores or leave an oily, sticky residue. You may experience significant peeling during the next few days. Be gentle with your skin, and do not pick at any skin that may slough off.

The next day, commence with your regular routine: cleanse, moisturize and finally, make sure to protect your skin every morning with an SPF of 30 or more - whether you plan to be outside or not! Elta has designed a sunscreen called Elta Clear that is light, contains Niacinamide to combat redness, and protects your skin from the discoloration. Repeat this regimen every time you take a shower.