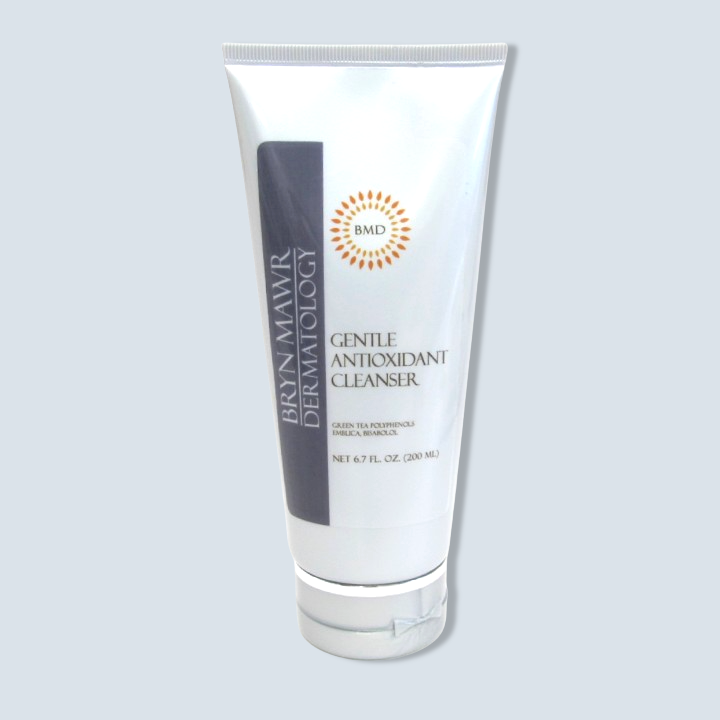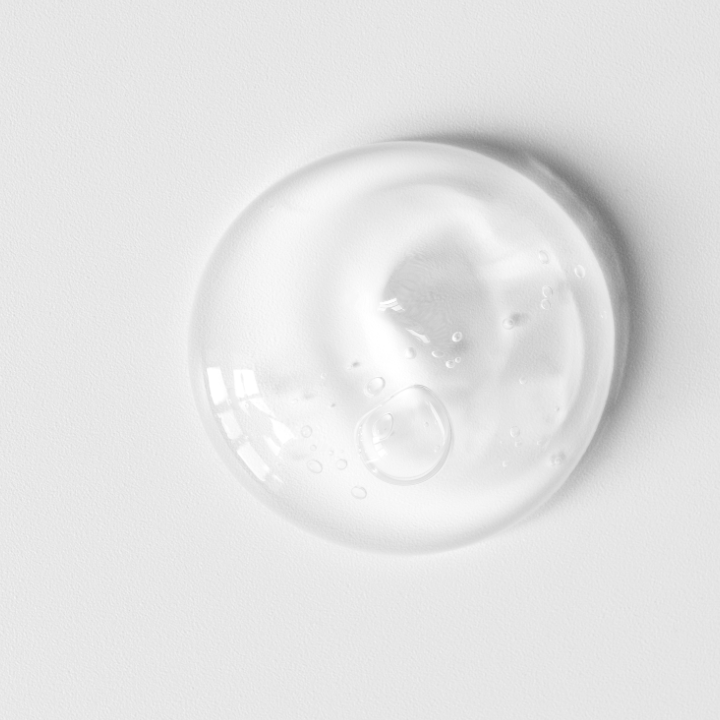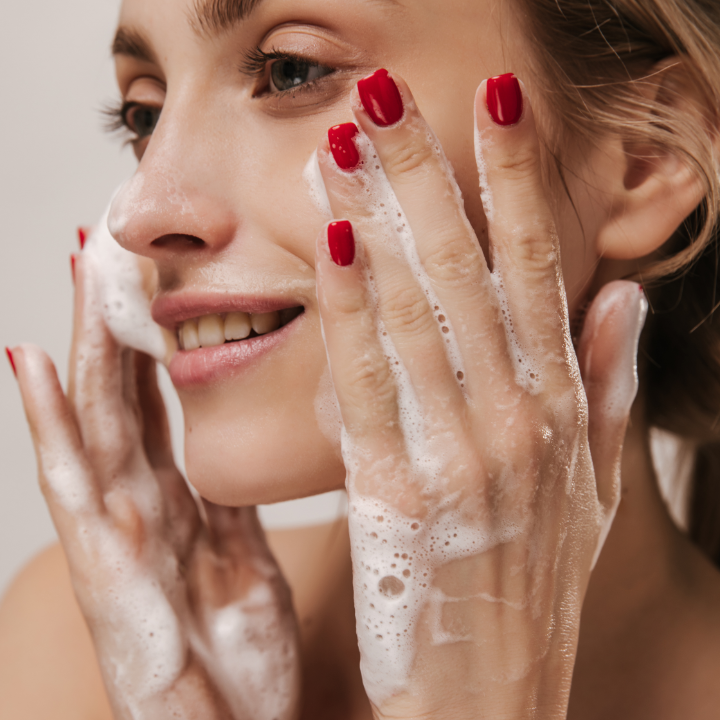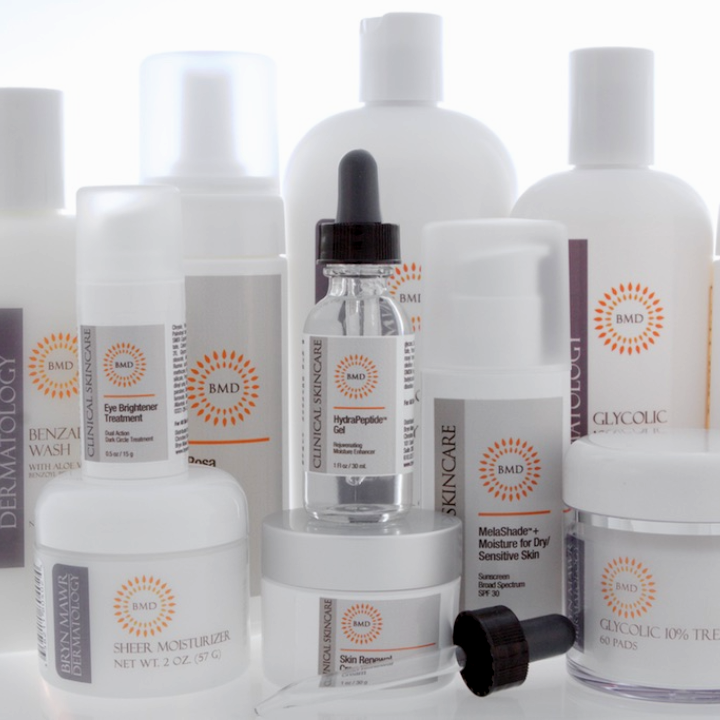 BMD Gentle Antioxidant Cleanser
Pickup available at Villanova
Usually ready in 24 hours
BMD Gentle Antioxidant Cleanser
Villanova
Pickup available, usually ready in 24 hours
775 East Lancaster Ave
Suite 200
Villanova PA 19085
United States
+16105257800
Wash away your troubles, not to mention dirt and excess oils, with this soothing cleanser that is powered by plants. 
Product Details
The doctors of Bryn Mawr Dermatology and customers alike are huge fans of this antioxidant-rich, luxuriously lathering cleanser. It has a naturally pleasant aroma from the botanicals - chamomile, cucumber and lavender – which also serve to nourish and restore skin. The Gentle Antioxidant Cleanser is a great addition to your skin care regime if you have combination skin or are prone to redness, irritation or inflammation because it is was designed  not to strip skin of its essential oils during the cleansing process, and is packed full of antioxidants that help renew skin cell production and function. The result is skin that is refreshed, hydrated and radiant. 
Benefits
No harsh chemicals the interact with other skin care products

Fights the signs of photoaging

Renews the skin barrier

Soothes irritation and reduces redness

Cleans out clogged pores

Helps even skin tone and texture
Cleanse face and neck twice a day, once in the morning and once before you go to bed at night. Dose out a dime sized dollop of the silky gel into damp hands and massage gently into skin paying special attention to creases around your nose and mouth. Rinse thoroughly with warm water. Pat dry with a clean towel.
Photoaging is one of the most prominent factors that influences the state of our skin. Although the sun is the source of life on earth, providing flora and fauna with heat and light essential for growth and proliferation, it also contributes vast amounts of UV radiation to our environment. This radiation comes in two forms: UVA and UVB rays. In layman's terms UVA rays are the major contributors to the signs of aging; these rays only superficially penetrate skin and are responsible for indirect DNA damage. UVB rays are the major contributors to bad skin cell changes that lead to skin cancer; these rays penetrate deeper into the dermis and cause damage directly to DNA. When DNA is damaged it causes cells to lose the ability to replicate, repair and follow through with planned cell death. Ultimately this damage causes a deterioration of tissues and organs, or tumor growth. The good news is that by integrating antioxidants into your diet and skin care regimen you can fight some of the damaging effects of the sun. Essential ingredients like Bisabolol, Yucca Glauca Root and Phyllanthus Emblica Fruit are proven antioxidants that help repair skin cell function, while glycosaminoglycans bind water and phospholipids help strengthen the skin barrier
Purified Water, Sodium Laureth Sulfate, Cocamidopropyl Betaine, Lauramide DEA, Glycol Distearate, Glycerin, Steareth-4, Ectoin, Hydrolyzed Glycosaminoglycans, Camellia Sinensis Polyphenols, Camellia Sinensis Leaf Extract, Panthenol, Chamomilla Recutita (Matricaria) Flower Extract, Cucumis Sativus (Cucumber) Fruit Extract, Lavandula Angustifolia (Lavender) Oil, Sodium PCA, Bisabolol, Yucca Glauca Root Extract, Phyllanthus Emblica Fruit Extract, Phospholipids, Citric Acid, Caprylyl Glycol, Sorbic Acid, Phenoxyethanol, Disodium EDTA, Fragrance.
Dr. Christine Stanko of Bryn Mawr Dermatology recommends following the simple sequence:

Cleanse. Treat. Moisturize. Protect. Repeat.

These steps will help resolve any issues your skin is experiencing and defend it against both the damaging assaults from outside your body - dirt, pollutants, UV exposure and pathogens like bacteria - and inside your body - pH imbalances, oil over/underproduction, overgrowth of your skin's natural flora, and the natural aging process.

BMD's Gentle Antioxidant Cleanser is the perfect first step for those who want to combat the signs of skin damage while gently washing away dead skin cells and dirt. To treat skin, you can follow up with the BMD Glycolic Pads to exfoliate the skin and create balance. Next, use Neocutis BioCream Riche to infuse skin with collagen stimulating proteins and human-derived growth factors.This light-weight moisturizer is non-greasy and helps retain hydration. And finally, make sure to protect your skin every morning with an SPF of 30 or more - whether you plan to be outside or not! Alastin's HydraTint Pro Mineral Sunscreen protects you from UVA and UVB rays in addition to blue light that emanates from the screen of all your devices, while its universal tint gives you an instant glow. Repeat this regimen in the morning, and before you go to bed. Of course, you can skip the sunscreen at night.