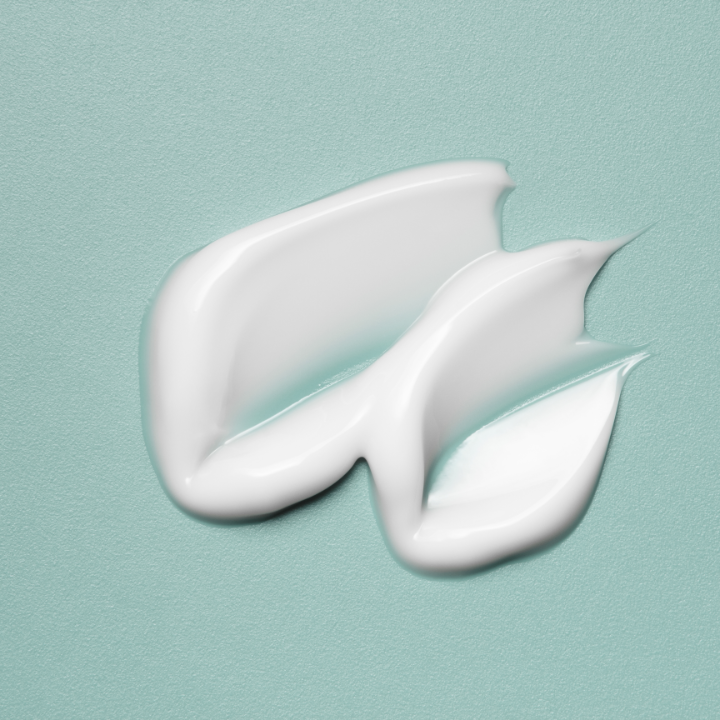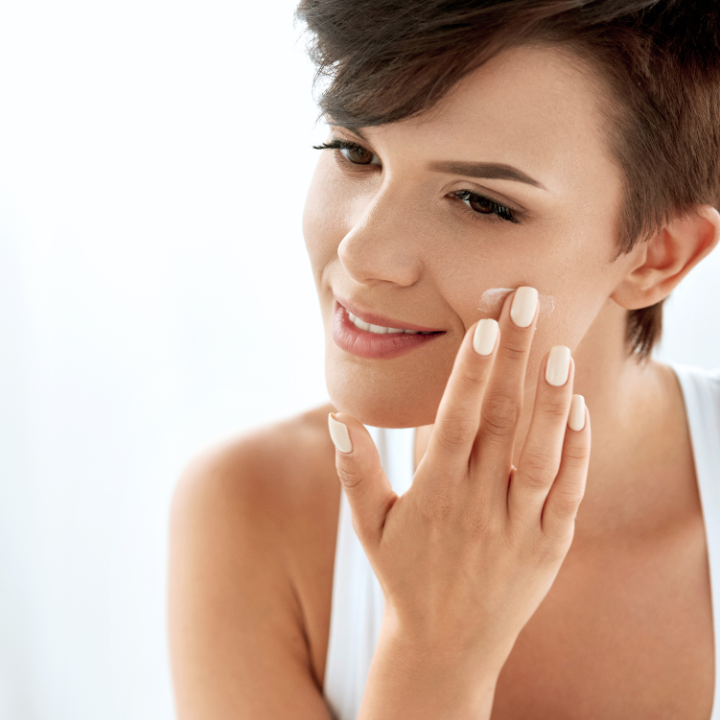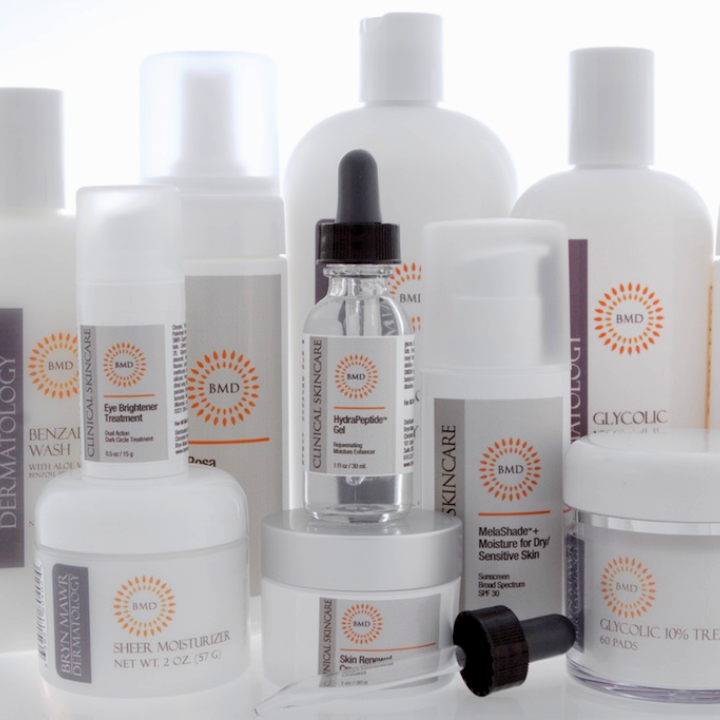 BMD Fortified Moisturizer
Pickup available at Villanova
Usually ready in 24 hours
BMD Fortified Moisturizer
Villanova
Pickup available, usually ready in 24 hours
775 East Lancaster Ave
Suite 200
Villanova PA 19085
United States
+16105257800
Fortify your skin against water loss while you combat the environmental stressors of everyday life.

Product Details
This enriched moisturizer is ideal for most skin types including sensitive, acne-prone, combination and dry skin. It offers substantial hydration but is also non-comedogenic (does not clog your pores), and is packed with powerful antioxidants to help heal skin from free radical damage. BMD Fortified Moisturizer instantly soothes irritated and inflamed skin, whether it be from sun or wind exposure, contact with allergens, or changes in the weather. It also functions to strengthen the natural skin barrier to help prevent future trauma. This keeps skin healthy and capable of resisting pathogens and other physical assaults. We designed this moisturizer to be the most universal hydrating product on our shelves. It has the backbone of a quality lotion, but includes anti-aging powerhouses like Vitamins A, C and E and Coenzyme Q10 to combat the signs of aging.
Benefits
Soothes irritated skin

Does not clog pores

Hydrates and plumps

Improves health of skin to keep you protected

Appropriate for most skin types

Reduces that signs of aging
After cleansing, massage a nickel sized dollop of this luxurious moisturizer into your dried skin with your fingertips. Don't forget the area in front of your ears or your neck. It should quickly absorb into your skin and leave no sticky residue, only hydrated, happy skin.
Beautiful skin starts from within, and requires a firm yet pliable structural foundation. The foundation is a matrix of collagen, elastin and supporting structures. Collagen provides a rigidity that gives skin its form and contours, elastin (as its name indicates) allows skin to stretch and move but then bounce back to its resting state without permanent deformation. BMD's Fortified Moisturizer supports the healthy production of collagen and elastin at a cellular level. CoQ10 has been shown to support the health of an organelle called the mitochondria, commonly referred to as the powerhouse of the cell. In skin cells they help turn the energy we consume into energy that our cells can use to regulate pigmentation, heal wounds and produce essential structures like collagen and elastin. Additionally, this moisturizer contains Vitamins A, C, and E, the proven antioxidants that counteract the oxidative stress that is produced by our exposure to solar light, pollution, and the natural aging process. Want more good news? The powerful humectants Yucca glauca root and Glycerin in BMD's Fortified Moisturizer serve to attract water and subsequently nourish skin. As if that weren't enough, you can also find a hearty dose of Ceramides and Squalane, the lipids that protect our skin and ensure its integrity.
Purified Water, Aloe, Sinensis (Green Tea) Leaf Extract, Palmitate, Ascorbyl Palmitate, Camellia Phospholipids, Tocopheryl Acetate, Retinyl Squalane, Polysorbate-60, Dimethicone, Alcohol, PPG-2 Myreth Propionate, Barbadensis Leaf Juice, Glycerin, Cetearyl biquinone (CoQ-10), Alcohol, Caprylyl Glycol, Citric Acid, Potassium Sorbate, Phenoxyethanol, Benzyl Potassium Hydroxide, Sodium Benzoate, Maltodextrin, Beeswax, Carbomer, Leuconostoc/Radish Root Ferment Filtrate, Superoxide.
Dr. Christine Stanko of Bryn Mawr Dermatology recommends following the simple sequence:
Cleanse. Treat. Moisturize. Protect. Repeat.

These steps will help resolve any issues your skin is experiencing and defend it against both the damaging assaults from outside your body - dirt, pollutants, UV exposure and pathogens like bacteria - and inside your body - pH imbalances, oil over/underproduction, overgrowth of your skin's natural flora, and the natural aging process.

BMD's Soothing Foamy Cleanser is the perfect first step for those who are struggling with skin that is both acne and redness-prone. Its penetrating, oxygen-rich formula physically washes away dirt, detritus and excess oils while soothing skin that is being treated with potentially-irritating exfoliators and degreasers. To treat skin, we recommend you follow up with BMD's Daily Acne pads. Just one swipe will deposit a hearty-but-safe dose of glycolic, salicylic and lactic acids that will instantly start fighting acne breakouts and can be incorporated into any skin care regimen in either the AM or PM. If your skin could use some substantial hydration and some assistance in combating the signs of aging, then the BMD Fortified Moisturizer is a perfect choice. Its balanced and fragrance free formulation is dosed with effective antioxidants, proven humectants and strong hydrators. And finally, make sure to protect your skin every morning with an SPF of 30 or more - whether you plan to be outside or not! EltaMD has created a broad-spectrum SPF that provides serious protection against the sun's harsh rays and comes in a tinted (matches any skin tone and provides just a touch of coverage) or non-tinted version. EltaMD Daily is the go-to sunscreen for anyone who wants to boost moisture retention while fighting fine lines and wrinkles. Repeat this regimen in the morning, and before you go to bed. Of course, you can skip the sunscreen at night.