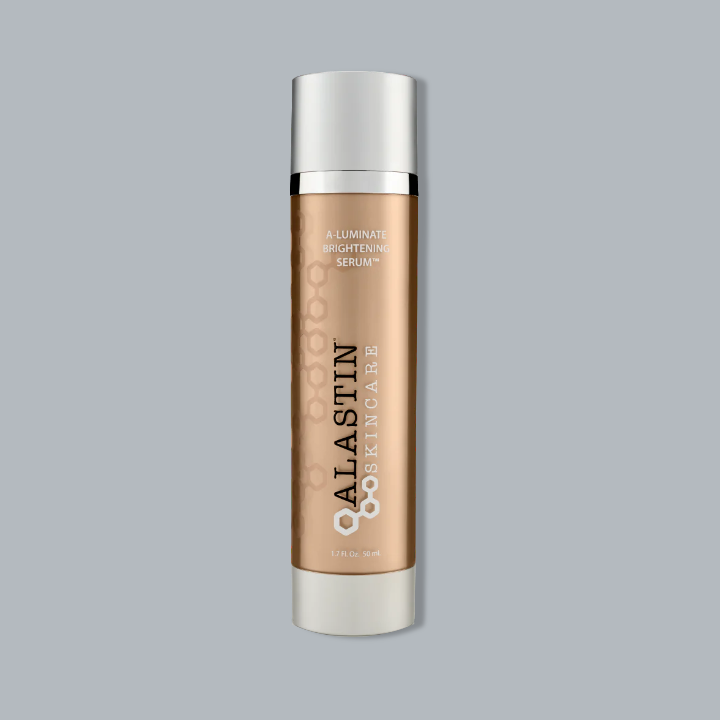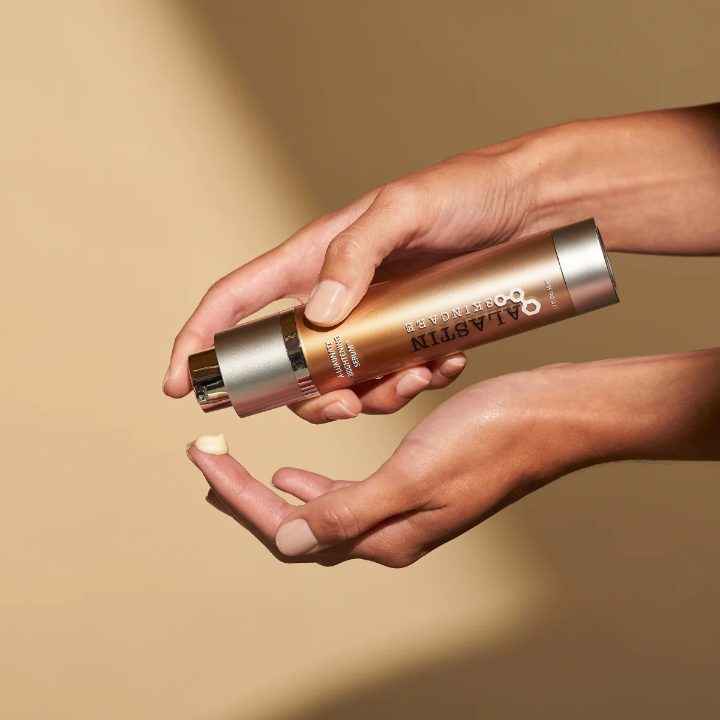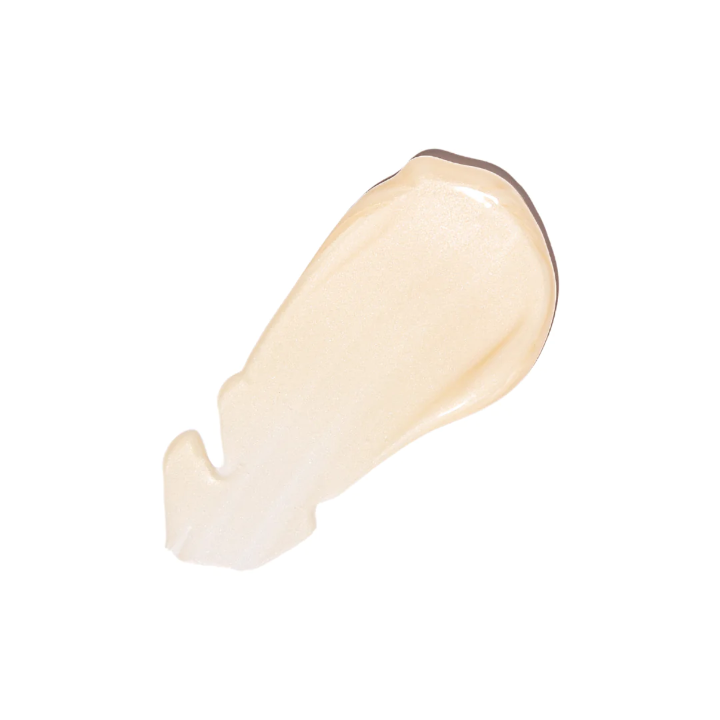 A-LUMINATE BRIGHTENING Serum™
Pickup available at Villanova
Usually ready in 24 hours
A-LUMINATE BRIGHTENING Serum™
Villanova
Pickup available, usually ready in 24 hours
775 East Lancaster Ave
Suite 200
Villanova PA 19085
United States
+16105257800
Skin free of sun damage, dark spots, and freckles can seem out of reach, especially if you are prone to rosacea or acne. Have no fear, Alastin's A-LUMINATE is here! It is designed to eradicate stubborn hyperpigmentation without irritating even the most sensitive skin. 
Product Details
A-LUMINATE BRIGHTENING Serum is clinically proven to help minimize the appearance of all forms of (unwanted) skin discoloration, including dark spots, age spots, hyperpigmentation, and brown patches. Unlike the vast majority of products on the market that help diminish pigmentation, this unique formulation does NOT use Retinols or Hydroquinone. Although highly effective, both of these active ingredients have a harsh reality: they can irritate sensitive skin and cause flares of acne, rosacea, and melasma. So if you fall into the category of  "particular" skin that doesn't always act the same as your bestie's, or even like it did last month, then you have a new option for fighting unwanted pigmentation. We're always going to suggest you avoid excess UV exposure and protect your skin with hats, sunglasses and sunscreen - we're dermatologists. That said, you're human! And unless you live under a rock, you're going to see some sun. So, if you are struggling with stubborn dark spots or patches, give yourself a helping hand with this silk smooth serum.
Benefits
Brightens skin

Diminishes dark spots and discoloration

Repairs sun damage

Enhances in-office treatments

Gentle for even the most sensitive skin

Creates visually smooth skin
Every morning, after using a clarifying cleanser, apply 1-2 pumps of this silky serum to your face, neck and décolletage using light pressure with your fingertips. Allow the serum to absorb into your skin for a minute or two and apply your sunscreen over top.
Hyperpigmentation is a big fancy word that means patches (whether large or small) of skin that are darker than the surrounding skin. It can occur anywhere on your body where you have melanocytes, which are the cells in our skin, hair and iris of the eye that produce pigmentation molecules called melanin. Although most of us have about the same number of melanocytes, the amount of melanin each melanocyte produces is variable and leads to unique coloration in individuals. An accumulation of these cells in clusters causes marks we commonly call sun spots, freckles, age spots, liver spots, melasma, and post-inflammatory hyperpigmentation. And although not a single one of those conditions is dangerous, they can be undesirable because they are a reflection of the aging process. The causes of hyperpigmentation are vast: sun exposure, hormonal imbalance, age, and skin injuries or inflammation. While treating the internal causes of hyperpigmentation is more complicated, treating the symptom can be simple. Tranexamic Acid and PATH-3 Technology have been proven to inhibit the production of new melanin by blocking the production pathway, thus diminishing the appearance of excess pigmentation and preventing new pigmentation from forming. The results from a recent multicenter, randomized, blinded clinical study show that the active ingredients in A-LUMINATE are superior to any skin-lightening topical cosmeceutical of the past. In addition to these astounding results, we love that this serum has Niacinamide to help reduce the appearance of uneven skin tone and redness caused by inflammation.
Water/Aqua/Eau, Squalane, Glycerin, Niacinamide, Sodium Acrylates Copolymer, Thermus Thermophillus Ferment, Tranexamic Acid, Glucosyl Hesperidin, Silybum Marianum (Milk Thistle) Extract, Withania Somnifera (Ashwagandha) Root Extract, Lactoferrin, Plankton Extract, Tremella Fuciformis Sporocarp (Silver Ear Mushroom) Extract, Pancratium Maritimum (Sea Daffodil) Extract, Dunaliella Salina Extract, Pentasodium Tetracarboxymethyl Acetylhydroxyprolyl Dipeptide-12, Hexapeptide-11, Hexapeptide-12, Pentasodium Tetracarboxymethyl Dipeptide-51, Phosphatidylserine, Diglucosyl Gallic Acid, Phospholipids, Fructose, Betaine, Ascorbyl Palmitate, Propanediol, Lecithin, Caprylyl Methicone, Dimethicone, Mannitol, Phosphatidylcholine, 1,2-Hexanediol, Cetyl Alcohol, Xanthan Gum, Tocopherol, Citric Acid, Helianthus Annuus (Sunflower) Seed Oil, Decyl Glucoside, Caprylyl Glycol, Ethylhexylglycerin, Caprylhydroxamic Acid, Potassium Sorbate, Sodium Benzoate, Phenoxyethanol, Sodium Chloride, Silica, Tin Oxide (CI 77861), Titanium Dioxide (CI 77891)
Dr. Christine Stanko of Bryn Mawr Dermatology recommends following the simple sequence:

Cleanse. Treat. Moisturize. Protect. Repeat.

These steps will help resolve any issues your skin is experiencing and defend it against both the damaging assaults from outside your body - dirt, pollutants, UV exposure and pathogens like bacteria - and inside your body - pH imbalances, oil over/underproduction, overgrowth of your skin's natural flora, and the natural aging process.

Start the day with a refreshing round of BMD Soothing Foaming Cleanser to eliminate dirt, excess oils, and dead skin cells. This uber-gentle formula is safe for all skin types and leaves skin balanced. Follow up with a pump or two of Alastin's A-LUMINATE Brightening Serum to treat dark spots and help prevent new ones from forming. The silky serum will absorb into your skin leaving no film or tacky residue. At this point, decide if your skin is still thirsty. If you have naturally dry skin, or the environment calls for it, you can apply a thin layer of BMD Fortified Moisturizer to nourish and hydrate skin. A non-comedogenic (doesn't clog pores) moisturizer is the perfect preparation for the next step: sunscreen. Make sure to protect your skin every morning with an SPF of 30 or more - whether you plan to be outside or not! Elta has designed a sunscreen called Elta Clear that is light, contains Niacinamide to combat redness, and protects your skin from the discoloration that can occur after you have had an acne breakout. Repeat this regimen in the morning, and before you go to bed. Of course, you can skip the sunscreen at night.